If you are looking for the height of sophistication, whether you are looking for vintage or modern, you cannot go wrong with chandeliers.  If you have an antique chandelier hiding in storeroom somewhere and don't know what to do with it, have the dust taken off and the special light restored. Chandeliers truly add a unique quality that you cannot replicate with other lighting.  If you already have a chandelier and you are considering updating your existing one Chandeliers and more will remove your old chandelier and install the new one for you with pleasure, not all companies offer this service.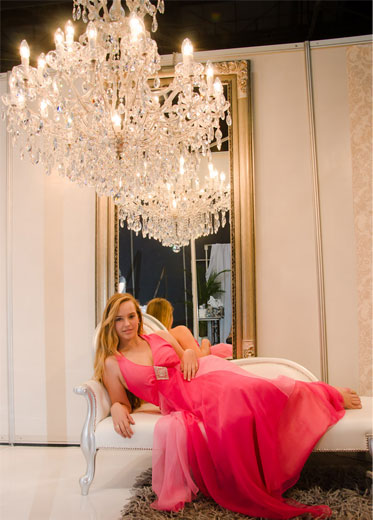 The light that a chandelier provides is both sophisticated and romantic and adds class to any room.  When you consider this hiring a chandelier for a special occasion will add to the ambiance and décor of the room, making it more spectacular without taking away the beauty of the work that has been done. With so many different styles and lighting specifications there is a chandelier to suit any taste and function from whimsical weddings  to formal conferencing .
The combination of glass or crystal has always had a spectacular effect and with the advances in cutting and draping techniques the end result has only become more enchanting. Chandeliers and more can show you that chandeliers are no longer antique lights that make a room look stuffy and old. The modern chandeliers are strikingly beautiful and the retro twist brings a whole new feel to a room. The variety available will simply have you battling to choose which is best for your home or occasion. From ceiling fixture chandeliers to those you can stand on a table or pillar. You can find more details on hiring, co-ordination and décor on their website that has a gallery for you to peruse.